Through House and Harkness, Lawrenceville challenges a diverse community of promising young people to lead lives of learning, integrity, and high purpose. Our mission is to inspire the best in each to seek the best for all.
If you're ready to take the next steps towards joining the Lawrenceville community, start with our inquiry form. Next, schedule your visit with us to see what House and Harkness is all about.
Inquire
To begin the admission process, please complete The Lawrenceville School inquiry form. Once completed, we will send you additional information on our School and also connect you with members of our community.
Should You Apply as a Boarding or Day Student? →
Day Student Applicants
The following perimeters define the boundaries within which families are expected to apply as day student candidates. All candidates outside these boundaries will be considered boarding applicants. A family's legal permanent address, as listed in the application, is used to make that determination. Any potential rare exceptions to this policy are determined on an individual basis by the Office of Enrollment Management.
Beginning with I-95 to the west of campus, moving clockwise: 95 intersects with 195 to the south, then Rt. 29 moving to Rt. 1 heading west. From there, where Rt. 1 intersects with Rt. 413 headed north, intersecting with Rt. 202 headed northeast. From that point, where Rt. 202 intersects with Rt. 287 heading east, to Rt. 18, which proceeds to I-95 to complete the loop.
The perimeter of this boundary is defined by specific towns, from which families must apply as day student candidates. Please refer to the towns and map below as a reference.
New Jersey - Flemington, Hillsborough, New Brunswick, East/West Windsor, Plainsboro, Hamilton, and Trenton.
Pennsylvania - New Hope, Newtown, Upper/Lower Makefield, and Yardley.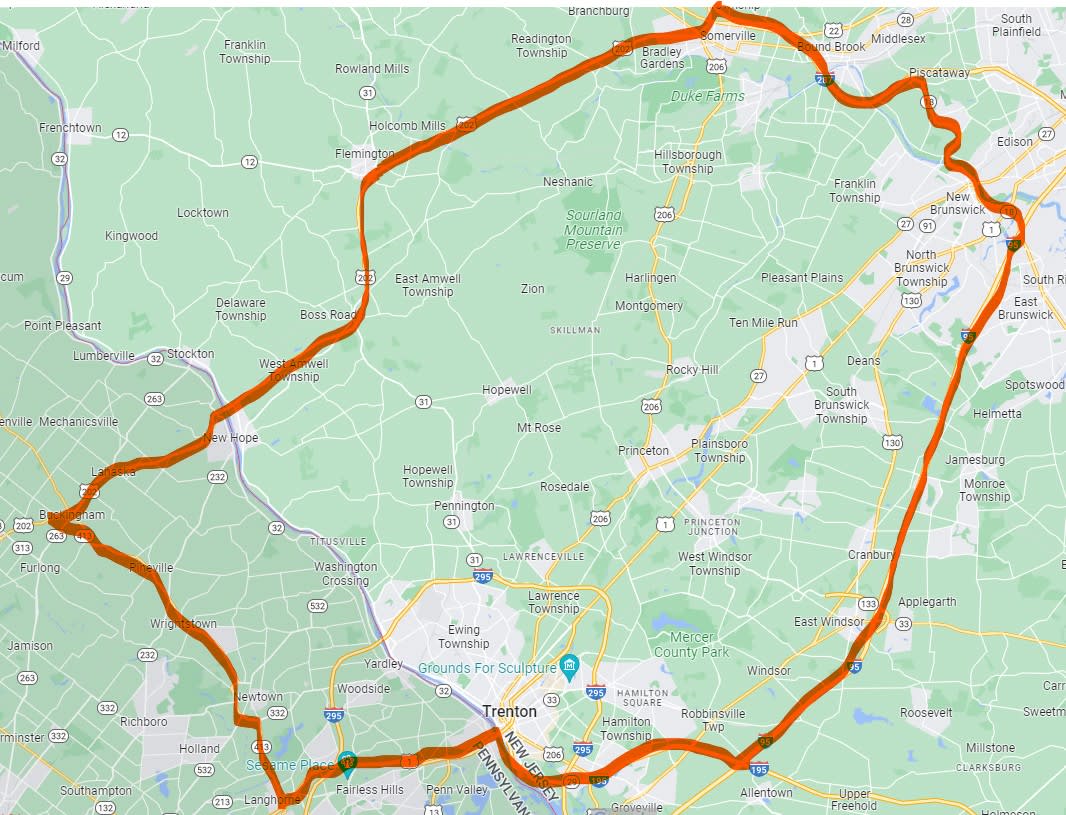 Visit Us
Vibrant academics and arts spaces, cutting edge sports facilities, and historic Houses to call home. Our campus is the perfect setting for guided growth and self-discovery.