Join Us
Please join Tour Guide Council members Dylan '21 and Marcos '21 on a self guided tour of our beautiful 700 acre campus. Through this interactive map, you are able to hop from academic buildings to Houses to athletics facilities and everything in between to get a sense of what it is like to live and learn at Lawrenceville.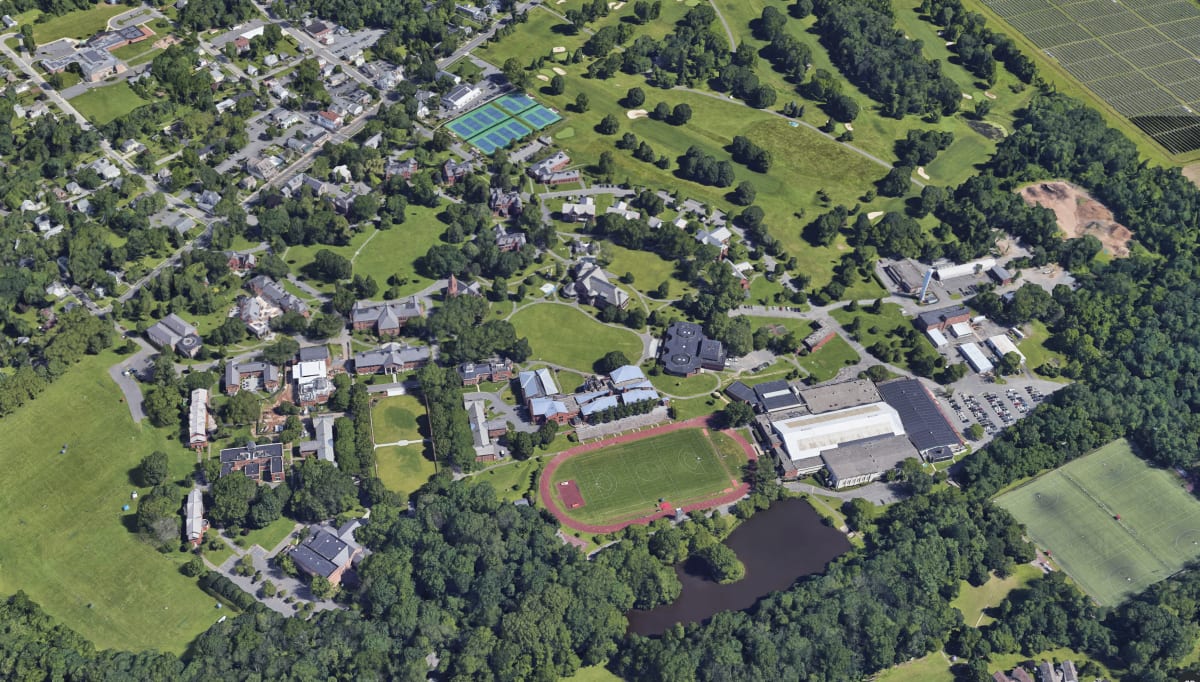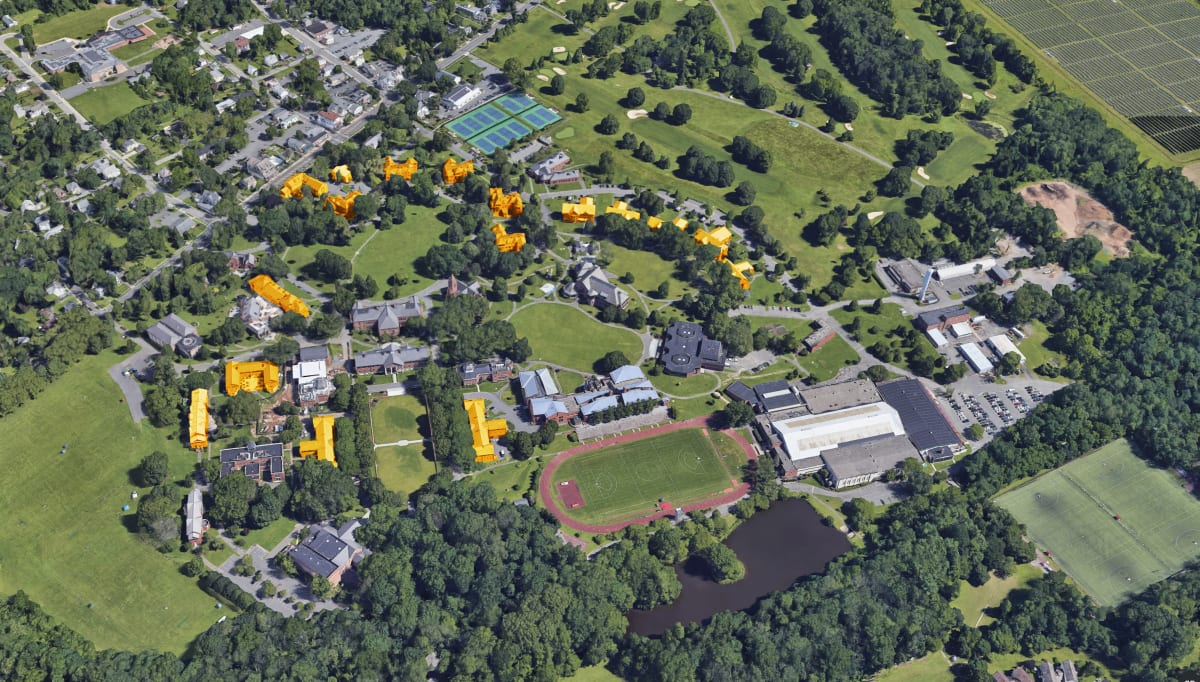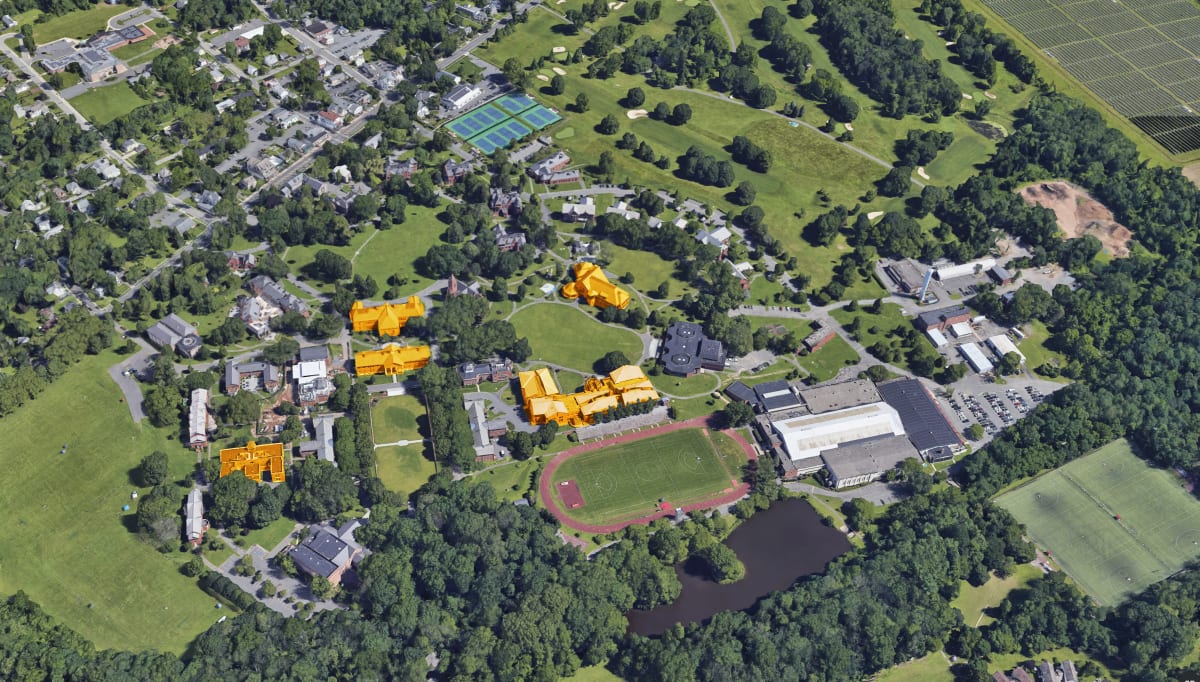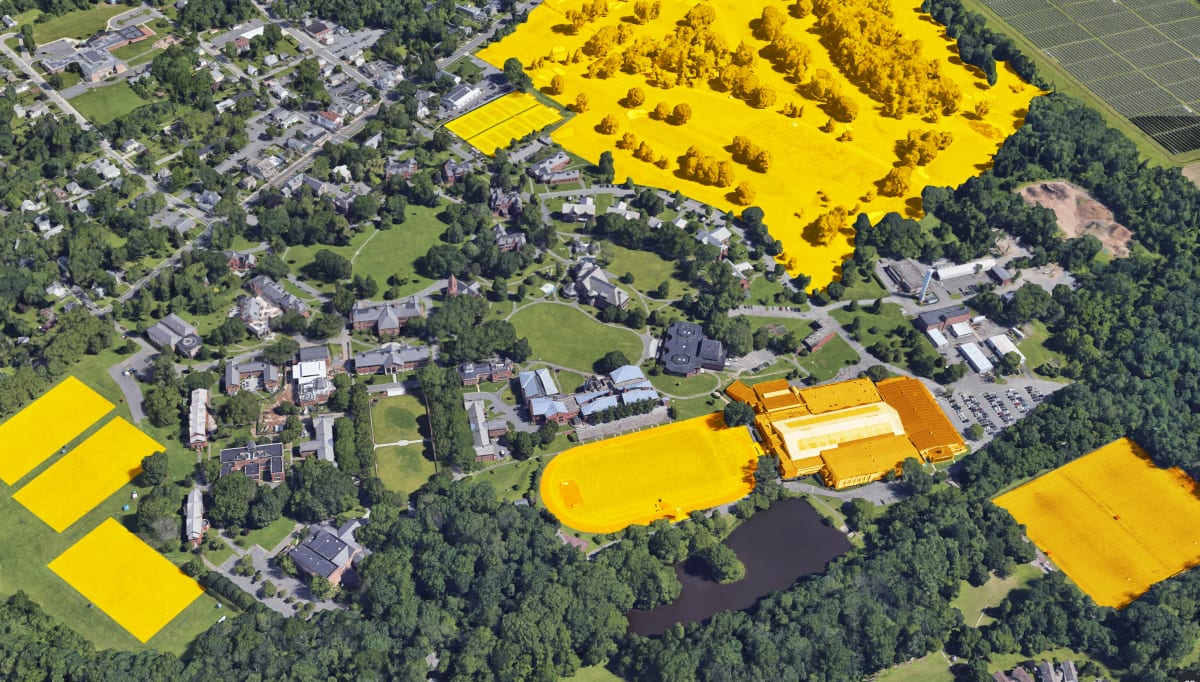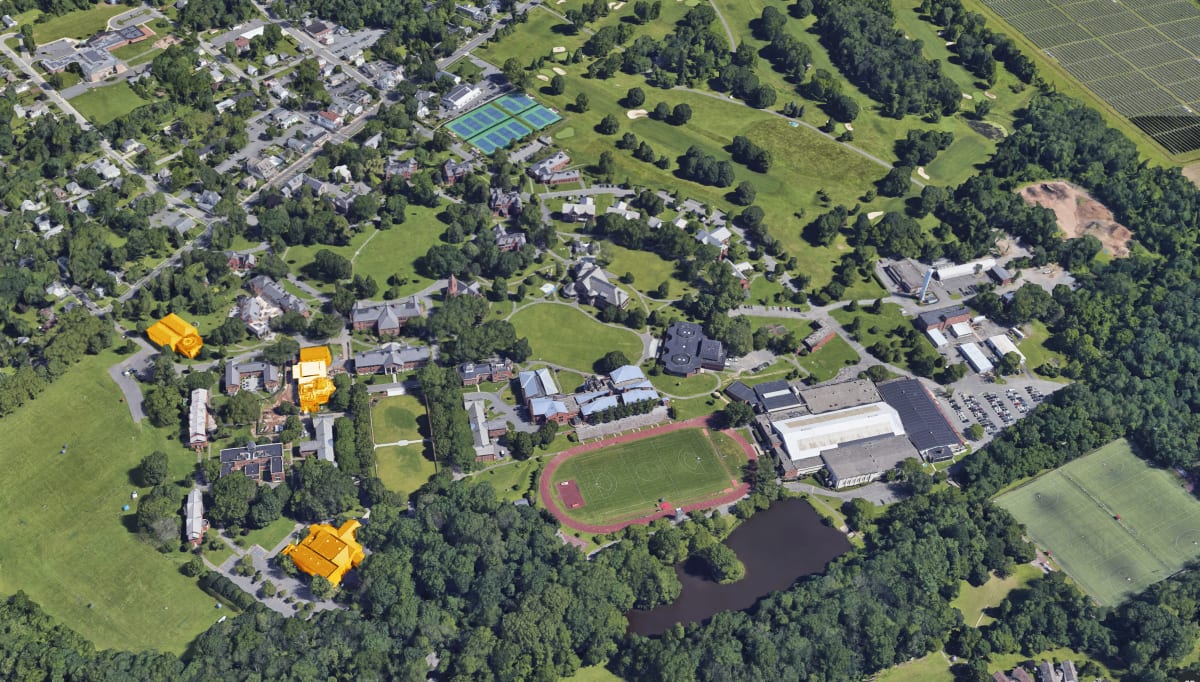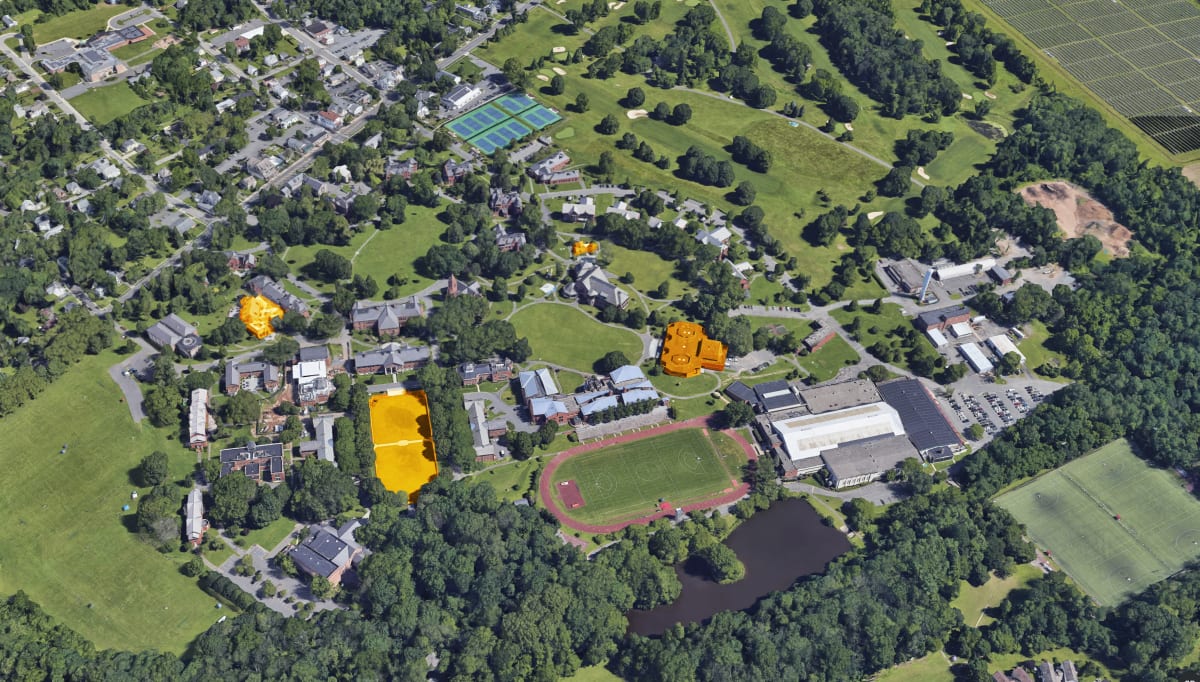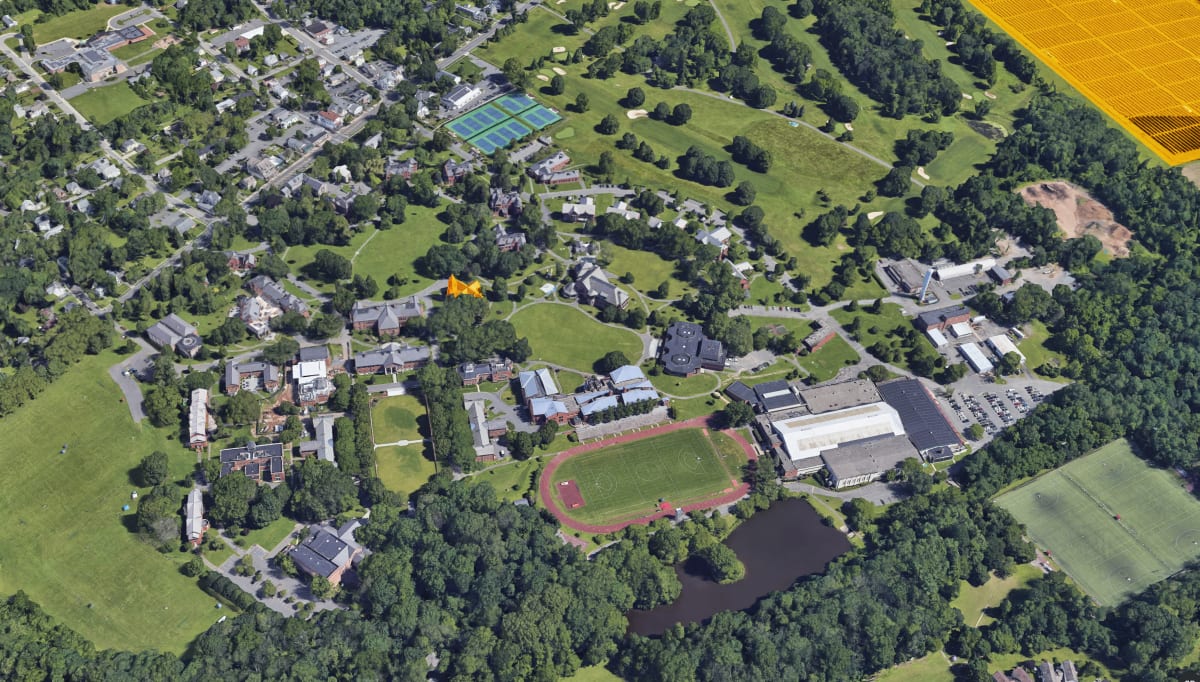 Meet Your Tour Guides
Join Tour Guide Council members Dylan '21 and Marcos '21 as they explore our beautiful 700 acre campus. Through the interactive campus map, you are able to take a self-guided tour and hop from academic buildings to Houses to athletics facilities and everything in between. This is the start of your on campus Lawrenceville journey. Let's get started!

 
Tour Guides: Dylan & Marcos
Houses
Your House is not just a place to live — it's where you start your journey, form lifelong bonds, and develop values you will carry for life. Each House has its own unique identity, events, and spirit. Whether you are a day or boarding student, your assigned House will become your home.

For generations of Lawrentians, the first question they ask one another is, "What House were you in?" Whether it's painting your face before House Olympics, doubling over with laughter during a Saturday night Feed, or knocking on your Head of House's door and talking through a tough situation, at Lawrenceville, your House is a place of trust and comfort. For more than two centuries, our community of 18 residential Houses has been a place where students form lifelong friendships, develop collaboration and leadership skills, and make memories that last a lifetime.

 
Dawes House, Girls' Lower
Raymond House, Boys' Lower
Dickinson House, The Circle
Stephens House, The Crescent
Classrooms & Library
Harkness learning at Lawrenceville puts students and instructors on equal footing around an oval table where ideas flow freely. It encourages students to give their insight, share ideas, and learn from their peers. This development of critical thinking and student agency, coupled with rigorous and comprehensive academic offerings, prepare students for lifelong success in and out of the classroom.

Opened in 1996, the Bunn Library is an architectural delight that houses a highly advanced research and learning center with a capacity for nearly 100,000 volumes. In addition to small group study rooms, individual study carrels, and a music listening room, the library includes an electronic classroom equipped with computers and a video projection system for teaching and interactive learning.

 
Fathers Building "Pop Hall"
Woods Memorial Hall "Mem"
F.M. Kirby Math and Science Center
Athletics
Big Red spirit radiates whether you play three varsity sports, represent your House intramural team, or deck yourself out in Red and Black to cheer for your classmates. Featuring more than 70 teams across 21 interscholastic sports, as well as intramurals and recreational options, Lawrenceville's athletics program is a true extension of the House and Harkenss learning experience. Our premier interscholastic and intense intramural competition dates back centuries and is bolstered by a comprehensive fitness program that builds character, instills team values, and fosters a life-long commitment to positive physical and emotional habits. Our three-term sports requirement gives students the chance to participate in a variety of options, developing citizenship and leadership, sportsmanship and fair play, and a passionate pursuit of excellence.

 

 
Performing & Visual Arts
Inspiring, connecting, and developing empathy and teamwork, the arts at Lawrenceville comprise a lively and comprehensive Performing Arts Department, with musical and dramatic theater, vocal and instrumental music opportunities, and dance.

Our program in visual arts challenges students to develop visual awareness and acuity through classes encompassing historical analysis and creation. We believe the arts are an essential element in broadening a person's approach to problem solving, to aesthetic enjoyment, to other people, and to life itself.

 
Juliet Lyell Staunton Clark Music Center "Clark"
Allan P. Kirby Arts Center "KAC"
The Gruss Center for Art & Design "GCAD"
Dining & Community
Our community comes together through healthy and sustainable meals. Lawrenceville's approach to dining is unique; the full community eats at the same time, ensuring time for connection. Students at Lawrenceville are encouraged to develop an understanding of how food is produced, build the confidence to make healthy decisions, and act responsibly to sustain the environment. This is accomplished, in part, through our collective work on The Big Red Farm, an 24-acre working farm with hogs, sheep, and a variety of produce. Virtually all preparation waste from the kitchens goes to either feeding our hogs or to our farm compost.

Lower School, Circle, and Crescent students eat in the Irwin Dining Center, where each residential House has its own dining area. The Fifth Form eats in the Abbott Dining Room of the Upper House.

 

 

 

 
Experiential Learning
We intentionally design learning experiences that will deepen your understanding of the world, reinforce self-confidence, spawn creativity, and encourage initiative. Every experiential learning opportunity includes focused reflection, which allows our students to deepen their knowledge, develop skills, clarify values, and increase their capacity to contribute to our communities.

Drawing on the legacy of noted alumnus and ecologist Aldo Leopold (Class of 1905) and celebrated landscape architect and campus designer Frederick Law Olmsted, sustainable living is woven into the very fabric of Lawrenceville's identity. From student-driven recycling and composting efforts to campus water quality research, Big Red goes green is a way of life.

 
The Big Red Farm & The Solar Farm